The days are cooler, and the light is gentler, so get active and make the most of your winter garden.
Spencer Shaw shares tips and tricks for plant maintenance in preparation for warmer days. Learn how to prune like a pro and promote healthy regrowth in your backyard – including native hedging, edible bushtucker, making your own mulch, diversifying understory and habitat. Spencer will demonstrate how to prune with a range of tools, particularly hand tools to help manage, shape and connect with your garden.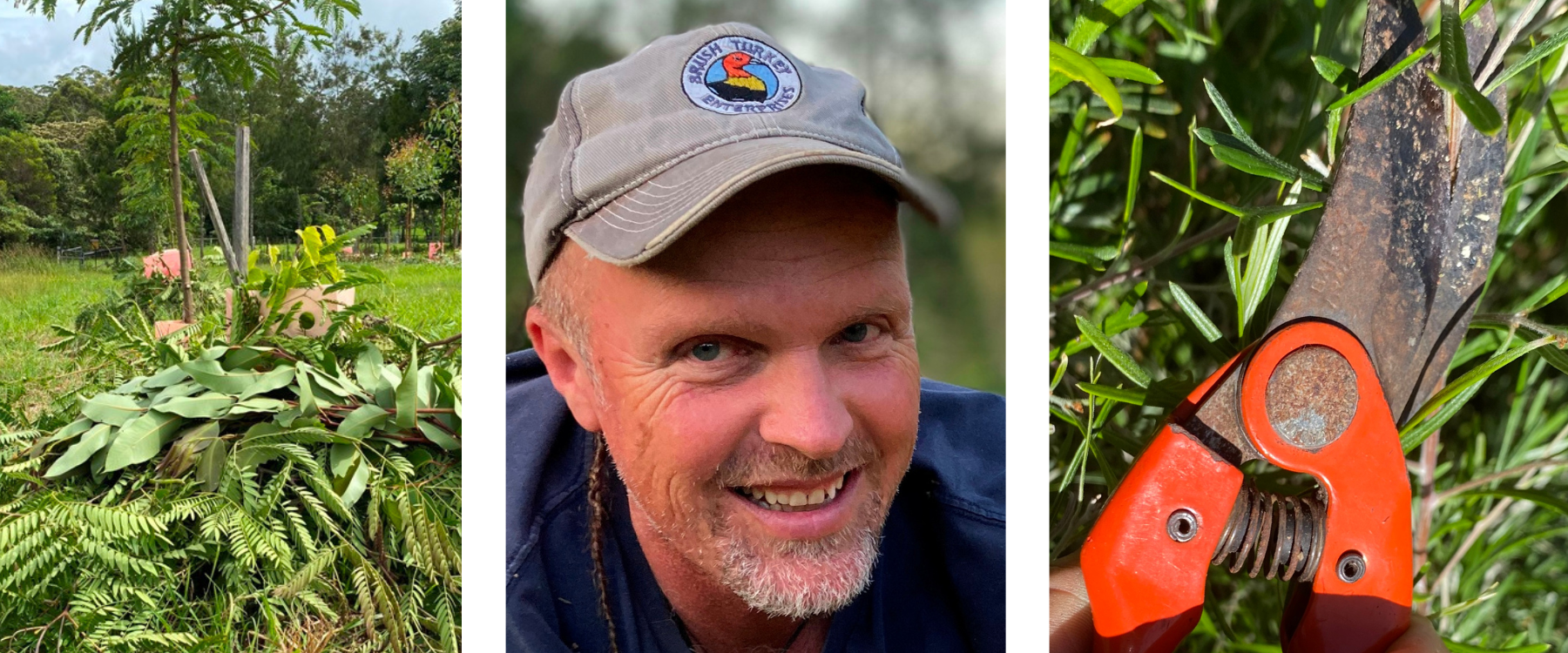 Spencer Shaw is the co-founder of Brush Turkey Enterprises and Forest Heart ecoNursery, with over 30 years' experience in ecological restoration and native plant nurseries. Forest Heart ecoNursery in Maleny, specialises in propagating and supplying quality native plants from groundcovers to rainforest trees.  Brush Turkey Enterprises is actively selecting and propagating Myrtle Rust resistant individuals with threatened Myrtaceae species and has been pro-active in locating and identifying the cause of Bunya Dieback on the Blackall Range since it was first noticed in 2020.
Places are limited and registration essential. Tickets cost $20 per person.