Native grasses are wonderful for biodiversity and beauty.
In this workshop you'll learn which species perform best in different conditions and for different design effects. Discover how local grasses can be used to create lawns and also how to achieve a 'wildflower meadow look'.
Mid-Winter is a great time to take a break from the mowing and consider making changes to your backyard lawn, for aesthetic improvement and less maintenance!
Presented by Shaun Walsh, from Shaun Walsh Landscape Architect.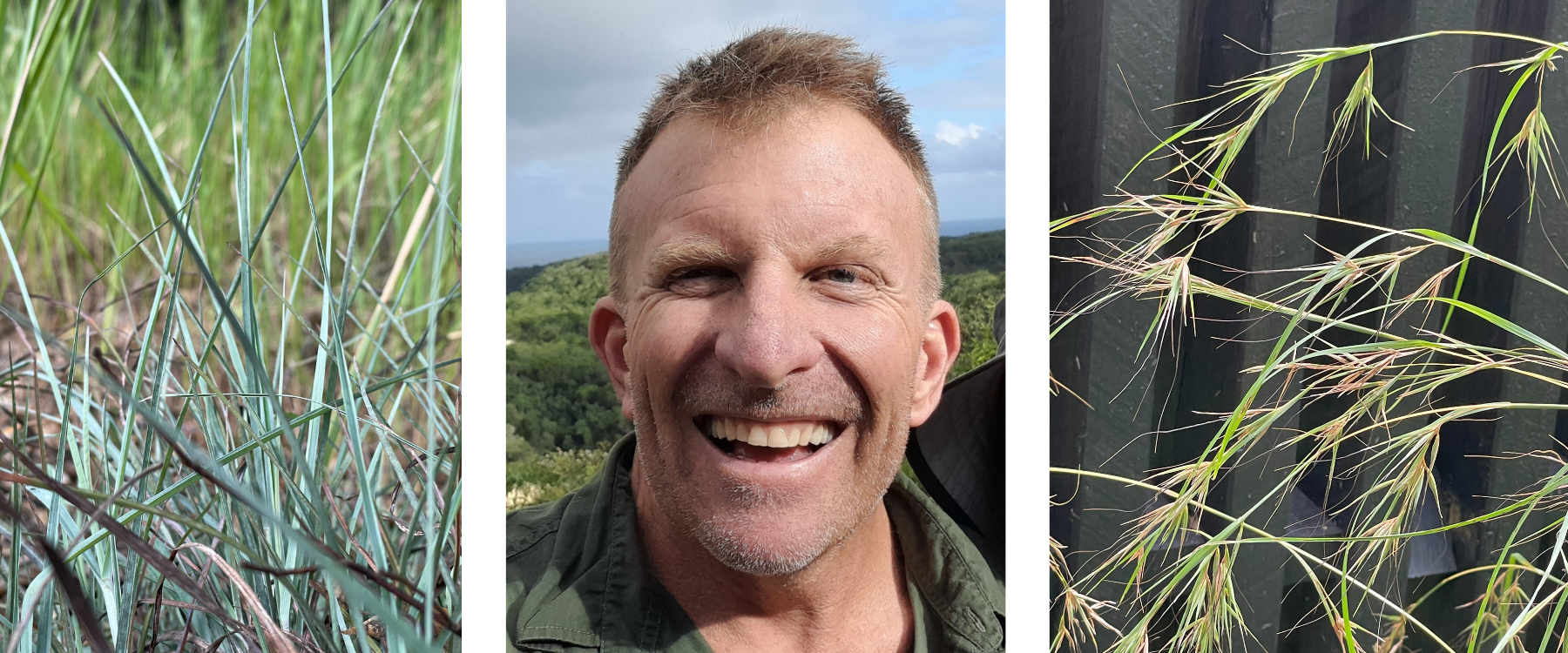 Shaun is a Landscape Architect with over 30 years experience in a multitude of public and private consultancy roles.  Most importantly Shaun is also keen gardener of many decades, with his own gardens featuring in the former Open House Garden Scheme (Annerley, Brisbane), ABC Gardening Australia (Hobart Tasmania) and feature published in "Foreground" (Cooran, Queensland). Shaun is  permanently based in the Noosa Hinterland and works from his studio in a large native garden setting in Black Mountain, with a dedicated focus on landscape architectural services in the Sunshine Coast, Mary Valley and Wide Bay Areas. 
Places are limited, registration is essential.  Tickets cost $20 per participant.