Maroochy Bushland Botanic Garden is supported by a team of passionate volunteers. They work alongside Council staff to provide a welcoming and informative experience for visitors, as well as assisting in the development and maintenance of the Botanic Garden.
We thank all our new and continuing volunteers for their valuable contributions.
Are you interested in becoming a Maroochy Bushland Botanic Garden volunteer?
Volunteer opportunities
Gardening – enjoy the bushland setting while weeding, mulching, fertilising, pruning and installing irrigation in the landscaped gardens.
Maintenance - support the building of new tracks, as well as all aspects of garden maintenance including oiling, sanding, pressure washing and garden edging.
Visitor Guide - if you are you comfortable speaking in front of groups, enjoy sharing stories, and inspiring others then becoming a volunteer guide may be for you. Guides provide tours through the Botanic Garden for adult community and tour groups. Guides share stories of the plants, animals and history that make the site special.
Visitor information – volunteers welcome visitors from around the world and provide information about the reserve to enhance their experience. They also assist with visitor health and safety messages and adherence to site rules. If you enjoy meeting and talking to new people then the visitor information role is an ideal opportunity for you.
Expectations and support:
Volunteers participate in an induction program prior to commencing. This involves online and face-to-face training.
Regular meetings, workshops and newsletters are provided to help support volunteers in their role.
Volunteers are encouraged to attend regularly, preferably 1-3 times per month.
Volunteers are required to obtain a Blue Card for working with children.
Register online to volunteer to be a volunteer at Maroochy Bushland Botanic Garden.
Council hopes that you will enjoy and learn from your experience while helping the Maroochy Bushland Botanic Garden.
Find out What's On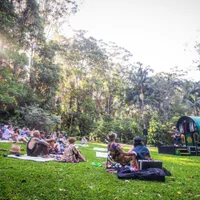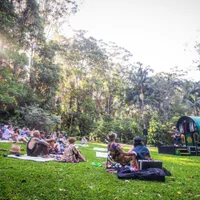 The garden hosts a range of indoor and outdoor events. From picnic concerts, outdoor movies, art exhibitions and gardening workshops. Join our mailing list or check out our upcoming calendar of events.