Charles and Ruth Jones settled the site in 1910. They cleared selected areas for timber and an area was established as a dairy. The John's family left the property in 1950.
Little is known of the second owners though it is believed they constructed the existing dams and cleared an area for growing sugar cane.
Neil Tomkinson purchased the property in the mid 1960's and eventually the council purchased the land for the botanic garden in 1997. In 1998, a master plan was developed, and major work began in 2000 in partnership with the Friends of Maroochy Regional Bushland Botanic Garden. Governor of Queensland, Major General Peter Arnison, opened the gardens on 1 December 2001.
More than 75% of the site is managed as bushland, only accessed by bush walking tracks. The areas previously farmed are now used as display gardens.
Council completed construction of the Maroochy Arts and Ecology Centre in July 2011, and officially opened on 26 August 2011. The building was designed on the principle of the four elements of Earth, Air, Fire and Water, that shape and influence the natural landscapes of the Sunshine Coast. The Arts and Ecology Centre is a hub for a variety of activities such as exhibitions, artist residencies, educational events and informative displays.
The Maroochy Regional Bushland Botanic Garden allows visitors to see local native plants in their natural habitat as well as in landscaped gardens, while connecting art with nature to enable a better understanding of the environment and the importance of biodiversity.
Join Us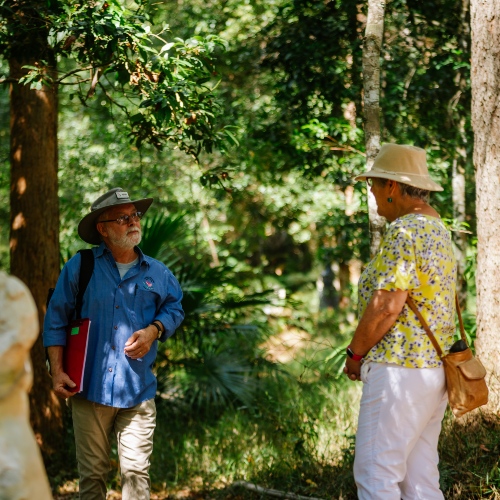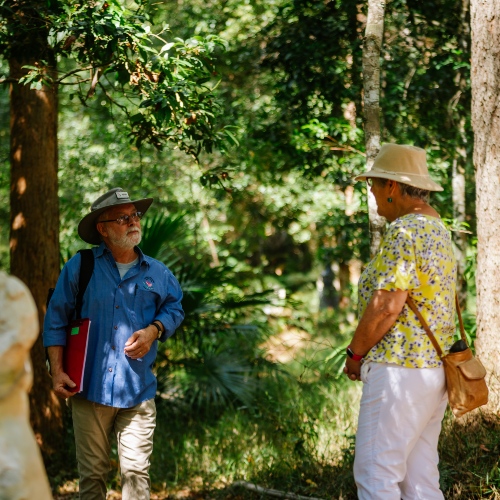 Join the bushland volunteer community and contribute to garden development and guiding visitors.