The Wild HeART Student Art Prize is a celebration of Australian native fauna, flora and fungi through the eyes of Queensland children and young people.
Congratulations to all the children and young people who entered Wild HeART in 2023. Over 200 entries were received and the Wild HeART Working Group appreciate the time and effort all entrants put into creating their artwork of an Australian native flora, fungi or fauna species. In selecting the finalists they looked for a variety of mediums and techniques as well as a diverse representation of species. The selectors thoroughly enjoyed reading each student's statement that showed a personal connection to the species. Wild HeART encourages every young person to keep creating art and appreciating Australia's rich biodiversity.
Forty finalists were featured in the Wild HeART exhibition held at the Maroochy Arts and Ecology Centre. On 16th September, the 2023 judge Bernadine Hine announced awards.
2023 Awards
8 Years and Under
BEST FUNGI & FLORA: James B - Narrow-leaved bottlebrush
BEST FAUNA: Chloe R - Whimbrels
BEST THREATENED SPECIES: Sophie T - Numbat
JUDGE'S WILDCARD: Koda B - Southern bluegum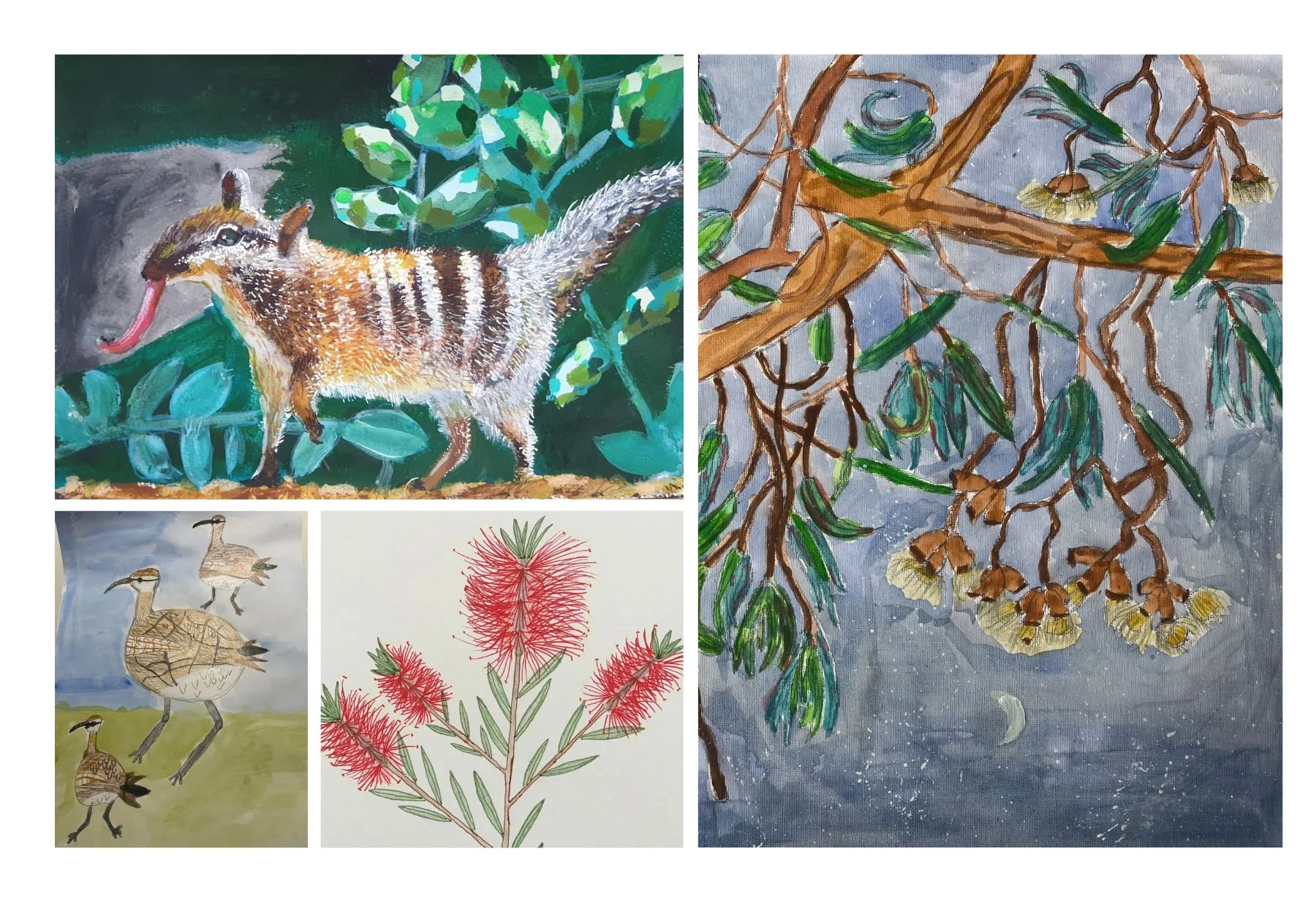 13 Years and Under
BEST FUNGI & FLORA: Ryan P - Ant plant epiphyte and swamp mahogany
BEST FAUNA: Mylo H - Crayfish
BEST THREATENED SPECIES: Louise W - Northern hairy-nosed wombat
JUDGE'S WILD CARD: Ryeojin J - Fairy-wren and wattle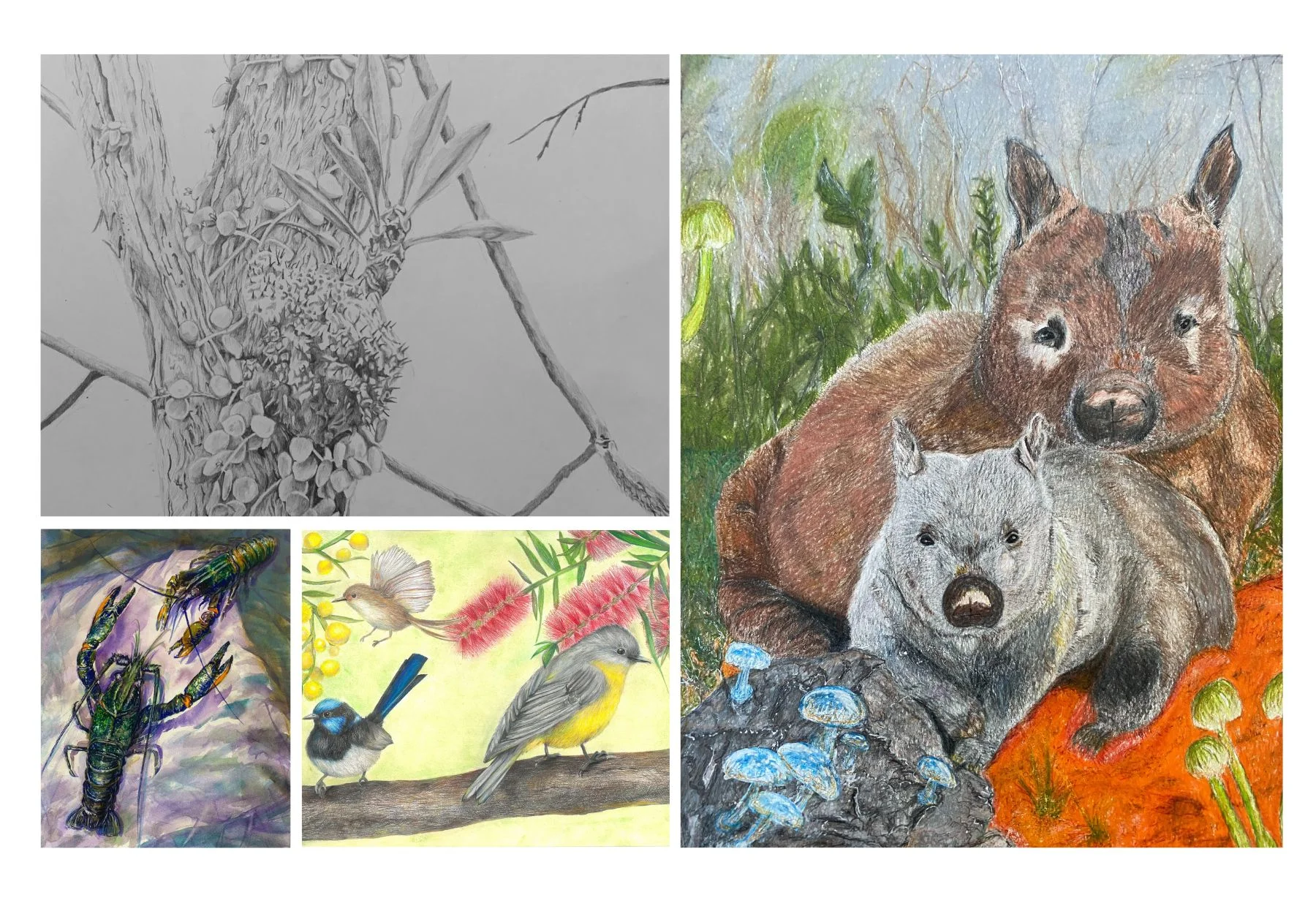 18 Years and Under
BEST FUNGI & FLORA: Celine S - Forked sundew
BEST FAUNA: Giselle S - Brown bunyip cicada
BEST THREATENED SPECIES: Erin M - Southern cassowary
JUDGE'S WILD CARD: Thea-Bella T - King parrot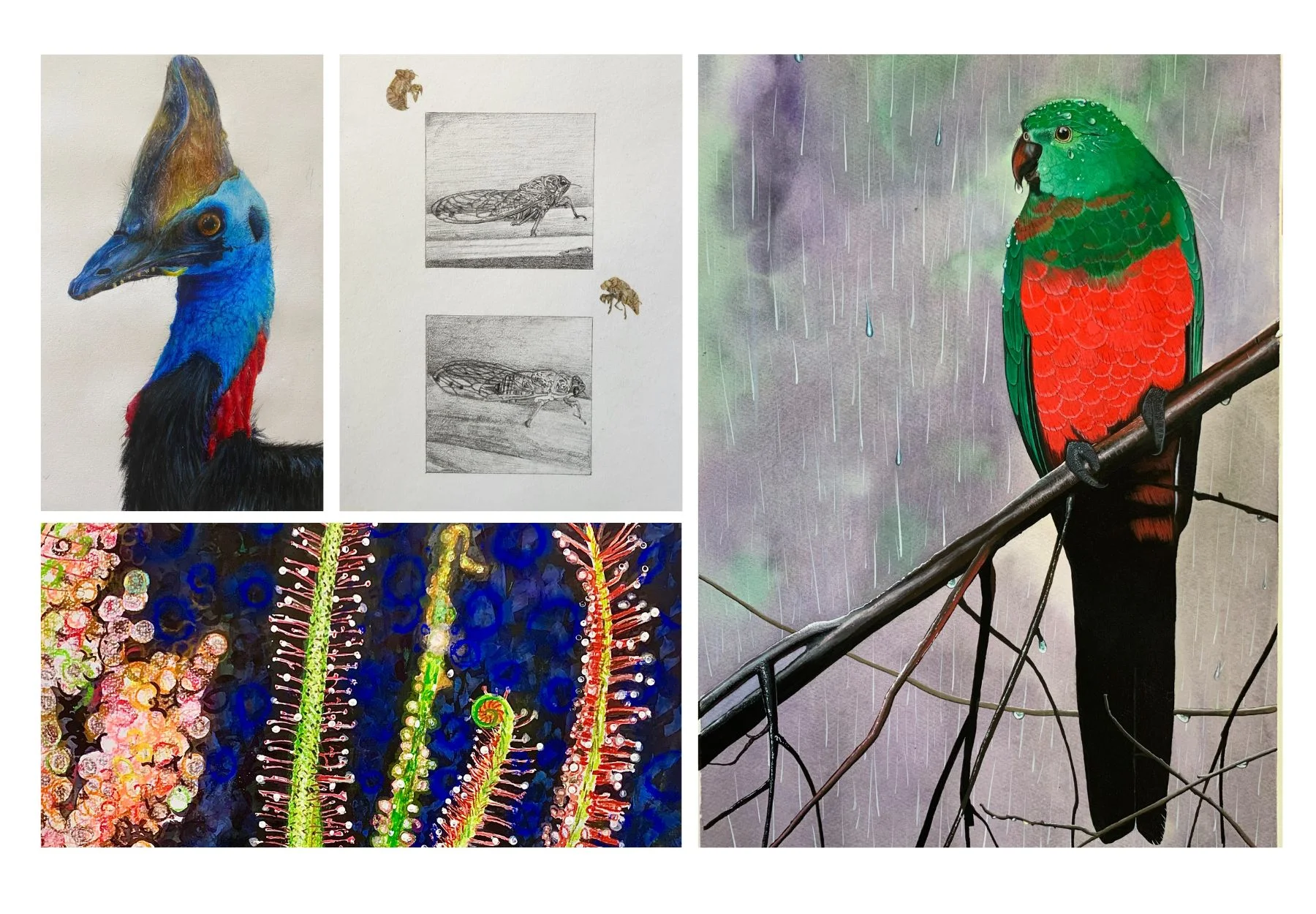 A $3000.00 prize pool was generously sourced by the organisations that comprise the Wild HeART Working Group - the Friends of the Maroochy Regional Bushland Botanic Garden, Queensland Wildlife Artists Society Inc., Friends of Mary Cairncross Association and Sunshine Coast Council. A full list of this years sponsors is below.
Wild HeART Sponsors
GOLD
Dr Gary and Mrs Holmes, Friends of the Regional Gallery Caloundra Inc., Sunshine Coast Art and Framing Gallery, Shorebirds Conservation Program, Wildlife Preservation Society of Qld
SILVER
Queensland Mycological Society Inc. and Bassett Barks
BRONZE
Native Plants Sunshine Coast, Forest Heart ecoNursery, Paintbox Art Schoo, Fairhill Nursery, Green Leaf Ecology, Diesel Precision Truck Repairs.
Stay up to date
Stay up to date with Wild HeART news, including 2024 announcement by subscribing to Wild HeART e-News.